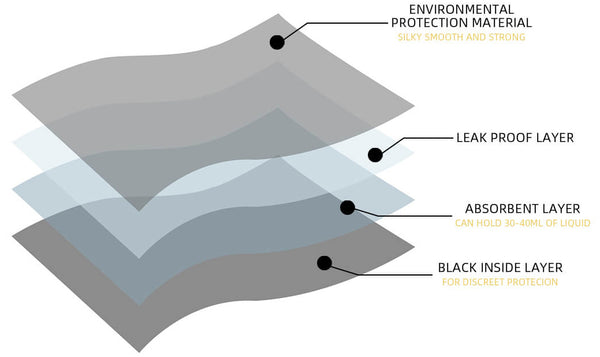 Period-proof means that the cellular lining of the panties is created to absorb dampness from a genital discharge, sweats, bladder leakages, as well as periods, without leaking. Our undergarments contain 4 slim layers of security that make this possible.
Top layer: moisture-wicking, to ensure that you remain fresh as a daisy.
2nd layer: anti-microbial, maintaining you spotless.

3rd layer: takes in moisture, so you don not really feel damp.

4th layer: leak-proof, so you carefree.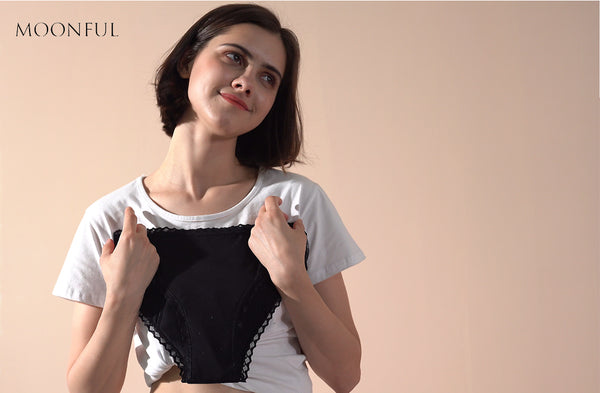 Caretakers of Women's Health,  Practitioners of  Environmental Protection!
Moonful aims to provide consumers  with comfortable and Eco-friendly period underwear. Moonful was founded in 2016 with the goal of creating more safe and Environment-friendly period panties. Our slogan: "Reduce, Reuse ,and Recycling!"
I have really heavy periods. Bleeding through a huge thick overnight pad every hour. When I got these though, I was able to not worry for awhile. They hold up amazing! They could each hold me over for about 6-7 hours without me worrying. I didn't use any back up because unfortunately pads don't stick very well to this material but for using them by themselves they were awesome. Love them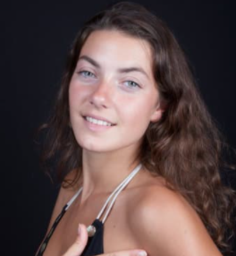 I wear these alone with no other sanitary products & they work great with no leaking!! I do not have a very heavy flow so I can't speak to how well they work for that, (on my heaviest days I wear a regular tampon in for 3-4 hours without leaking).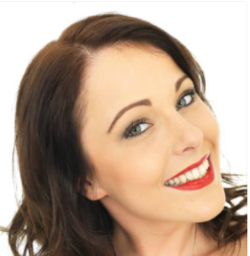 —Author name
Edinburgh, UK
These are great, I bought three pairs because I like them so much and I want to buy more! I was worried they would leak but they don't even on a heavier day. I really love these as an alternative to pads because I recently had a baby and have not been using tampons. These are so much more comfortable than pads. Love them.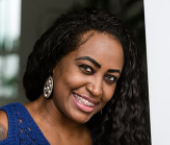 Ladies, y'all have got to try these! I promise you will not be disappointed. Ok so these are the first period panties I have ever tried. I honestly figured they would be bulky, uncomfortable, and tight in all the wrong places but girl was I wrong. So stretchy, so comfy, no panty lines, no muffin top. I literally want to wear them every single day lol. I usually wear a size medium in VS panties but I ordered a small in these and they fit perfect.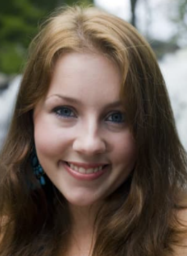 I have used these for one cycle, so not a whole lot of experience. I used them as stand-alone protection. I would have what I would call regular to light protection needs. I changed them every 8 hours, so two pairs during the day and one overnight. I had no leakage issues or problems whatsoever. They are comfortable, absorbent, and wick well. You do occasionally feel moisture but it is quickly absorbed.