Take the Plunge with Period Panties from Moonful
Posted by HUANGSYLVIA
April, 2021 – For many of us, menstruation wasn't something that was discussed openly when we were growing up. In fact, instead of embracing this natural cycle, many of us grew up feeling ashamed or stressed about our monthly periods. Therefore, even though more people are speaking up about periods, many of us continue to shy away from the topic and confine ourselves to the limited knowledge we possess on the topic.
Moonful is a brand that is committed to changing this. The company is quickly rising in the ranks of menstrual underwear brands as a manufacturer of high-quality and affordable period underwear. The brand is committed to providing women with sanitary protection that is affordable, sustainable, effective and stylish. The brand hopes to provide its customers with options to celebrate femininity as well as their freedom.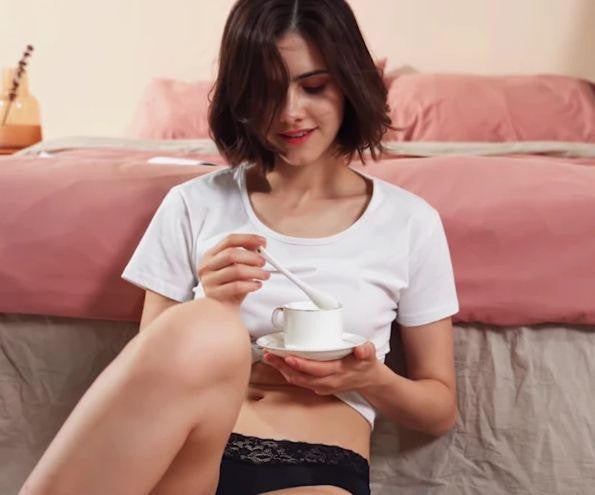 Make the Shift to Period Underwear
If you are still on the fence over whether to try period underwear or not, now is a great time to take the plunge. Moonful offers menstrual underwear in a wide range of sizes and styles to suit different preferences. Whether you are more comfortable with period proof bikini bottoms or prefer high-waist period underwear, you'll find a style to suit your lifestyle and preferences available on the Moonful online store. You can choose a style to suit your level of activities, body shape or personal style.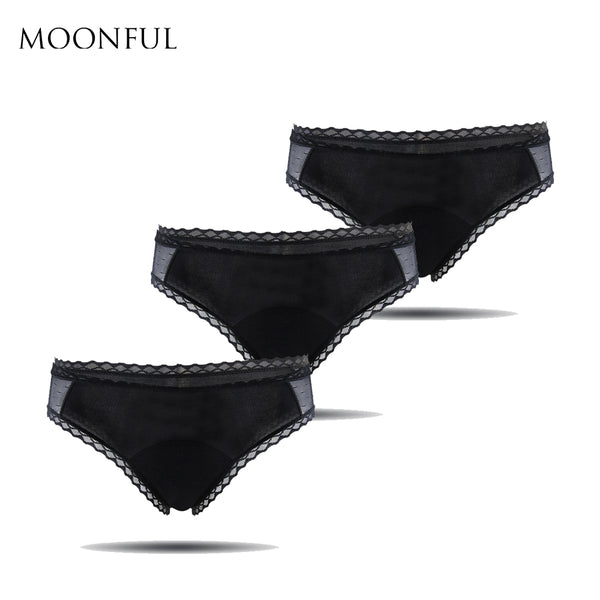 Many women that seek to buy period panties for the first time are often taken aback by the prices of the underwear. However, it is important to remember that with proper care, you can use your period underwear for up to five years. The average person spends about $80 a year on tampons or disposable pads. You could save hundreds of dollars by making the switch to period underwear. Your savings will be even more significant with Moonful underwear. They are not only high-quality but also much cheaper than many of the brands currently available in the market.
Moonful's menstrual underwear is high-absorbency underwear. The gusset features four layers of fabric including a moisture wicking fabric at the top. The underwear can absorb up to 2 to 3 tampons worth of flow and will keep you feeling dry while wearing them.
Moonful period panties are easy to care for. All you have to do is rinse with cold water when you take the underwear off to remove as much of the fluid as possible. You can then hand wash or machine wash the underwear in cold water. You do not have to separate the underwear from the rest of your laundry. You can wash them along with your laundry and air-dry them thereafter. They will be ready to wear as soon as they are dry.
Are you ready to try period panties? Visit Moonful's online store today to learn more about their products. Choose a style that suits your style, lifestyle and preferences and discover the freedom that period underwear can provide. You will not want to go back to disposable sanitary products ever again.