OUR BRAND

THE GUIDELINES: WE GO THERE ALL
It is real that often the period is complicated to handle: they can be agonizing, you feel less in harmony with your body, much less stunning, much less totally free to do what you want ... As well as! All of this is not inevitable. However, we invite you to experience your durations differently with full satisfaction with brand-new defense for your duration: Period Underwear.
A NEW DEFENSE FOR THE POLICIES TO FREE THE SUBJECT OF MENSTRUAL CYCLE!



At Moonful, we believe that every woman ought to be able to experience her cycle naturally without having to hide, be ashamed, or be stressed by the company that her regulations suggest. It's a truth: menstruation is hormonally, emotionally, and physically tiring, so why add unappealing, uneasy, and complicated to utilize sanitary protection?  
At Moonful, we no longer want you to live your duration as a constraint. Alternatively, we wish to give you back your liberty by making this period of the month pleasant many thanks to new security for the rules: the menstruation underwears. Our technique can be summed up in three words: efficiency, convenience, and style, values that are dear to us to assure our beneficiaries, to develop their feminineness, and also their freedom.  
The principle of period panties is the future of womanly hygiene, our team believes. It is for this reason that our teams work each day to guarantee those duration panties come to be undergarments like any kind of various other which they go undetected.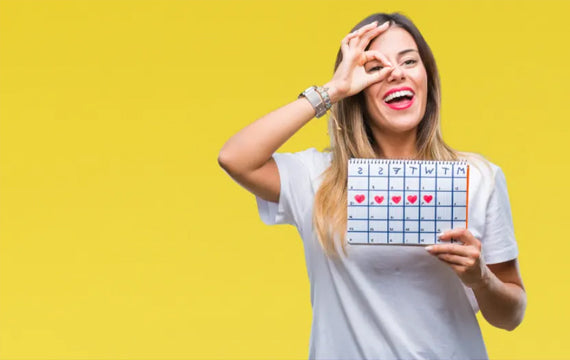 Now let's have a look at the history of the Moonful panty. The idea dates back to the year 2016, the founder spent the night in a male pal's house, Menstrual cycle constantly comes with the incorrect time. After she went to the bathroom to clean up, she discovered that his buddy's home did not have room to toss the tampon. She had to ask his friend for assistance. She was dispirited in the shower room for a very long time, and also a tiff will certainly follow her all day.
The menstrual cycle always comes with the wrong time: throughout a long journey by train, plane, or vehicle, or throughout various activities (trekking, sightseeing, cycling, and so on). Standard intimate defenses are not that practical for Morgane, who is as a result checking various other choices, such as sanitary underwear.  

It was in United STATED that she found this new period of defense. She was rapidly thrilled by its simpleness and also performance. But these duration panties still have a quite ordinary appearance that does not truly make you wish to ... Why would certainly having your duration imply not having the ability to use undergarments that is as elegant as it is comfortable?  
Afterward night, she consequently chooses, to introduce Moonful, a variety of sanitary panties, to enable all females to feel lovely as well as in perfect consistency with their body, especially throughout their duration!  
After the owner starts her duration trip, she discovered a whole brand-new world, since "Women's legal rights" Eco-friendly as well as Environmental protection" Menstrual poverty" is a lengthy means to go ... 
The Moonful from A to Z
Moonful is a business on a human scale, with actual worths as well as where everyone counts. Our wish is to make ladies' lives far better as well as this philosophy begins in the work environment. Without a doubt, we prefer the health of our staff members with a pleasurable workplace, attentive listening, and also functioning hrs picked in order to appreciate the balance in between specialist and also individual life.
We are a start-up where ideas are continuously moving (from our employees, yet also from our clients), which is what permits us to have a brand name that looks like you a lot!

In the future, we intend to go (also) even more by completely incorporating you right into these brand name development reflections. Due to the fact that Loop comes from us yet particularly belongs to all ladies.