How it Works
How does period underwear work
Moonful Period undies are briefs that absorb your menstruation blood.
They either replace disposable period items or are used along with tampons, feminine napkins, or menstruation mugs.All underwears are geared up with a multi-layered defense area, which soaks up the blood and also hence ideally safeguards you throughout menstruation.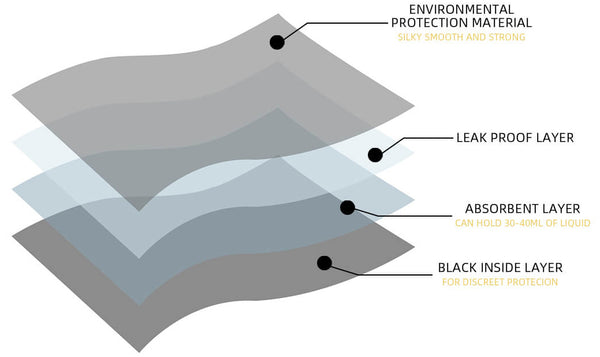 Period-proof means that the cellular lining of the panties is created to absorb dampness from a genital discharge, sweats, bladder leakages, as well as periods, without leaking. Our undergarments contain 4 slim layers of security that make this possible.
Top layer: moisture-wicking, to ensure that you remain fresh as a daisy.
2nd layer: anti-microbial, maintaining you spotless.

3rd layer: takes in moisture, so you don not really feel damp.

4th layer: leak-proof, so you carefree.
Controls odors 
Moonful Undies are made with a trademarked style that reduces the effects of poor smells as well as bacteria.And also, they are also super-absorbent and sweat- wicking to maintain you fresh and dry.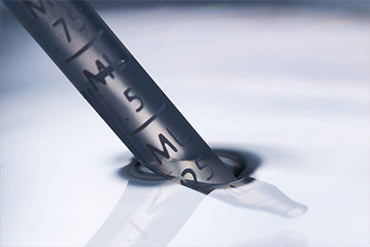 Super absorbent
Moonful Undies changes pantyliner, pads, and tampons. Our absorbing lining stands up to 10x its weight as well as soaks up wetness at rates 20x faster than cotton. This allows Moonful Undies to take in approximately 3x the quantity of a routine pad and also hold for up to 12 hours depending upon your circulation.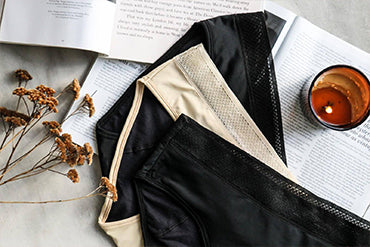 Protects against leaks
As a result, you can wear any kind of type of clothing. The different forms of panties provided permit you to adjust to your clothing discreetly. If you have a light to regular circulation, you can use your duration panties throughout the day, approximately 12 hours day or evening, without risk of leakages.