how it works首页添加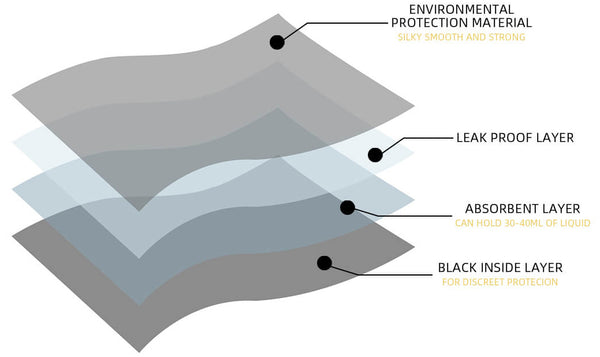 Period-proof means that the cellular lining of the panties is created to absorb dampness from a genital discharge, sweats, bladder leakages, as well as periods, without leaking. Our undergarments contain 4 slim layers of security that make this possible.
Top layer: moisture-wicking, to ensure that you remain fresh as a daisy.
2nd layer: anti-microbial, maintaining you spotless.

3rd layer: takes in moisture, so you don not really feel damp.

4th layer: leak-proof, so you carefree.